Map Unavailable
Date/Time
Date(s) - May 29, 2021
9:00 am - 3:00 pm
Location
RPNM Headquarters
Categories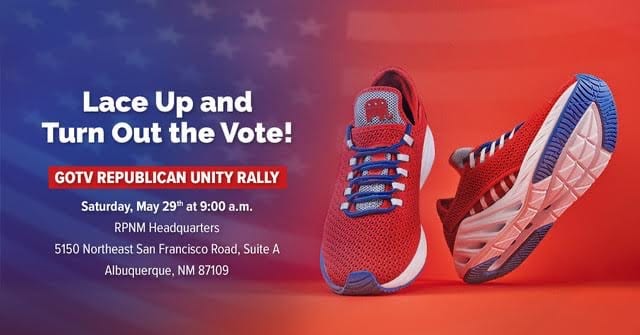 Come join the Mark Moores Campaign for a big GOTV Republican Unity rally at 9 am at RPNM Headquarters in Albuquerque this Saturday!
We need everyone to attend and rally behind Mark. Let's make sure he's elected to Congress on June 1.
Mark will be joined by state lawmakers as the team motivates voters and push them to get out the vote. After the rally, please join supporters as they canvass neighborhoods and encourage people to vote on Election Day.
There are just days left before this important election. The Moores Campaign needs your support and everyone to cast their ballots.
If you want to help Mark with phone calls, door knocking, etc., please contact his campaign manager, Chris Escobedo, at Chris@mooresforcongress.com
We must stop the radical policies that are hurting New Mexico! Mark knows we must support law enforcement, protect our oil and gas industry, take action to improve our state economy, and defend our liberties and freedoms.
Mark has received key endorsements, including the Albuquerque Journal, FOP, and the Albuquerque Police Officers Association.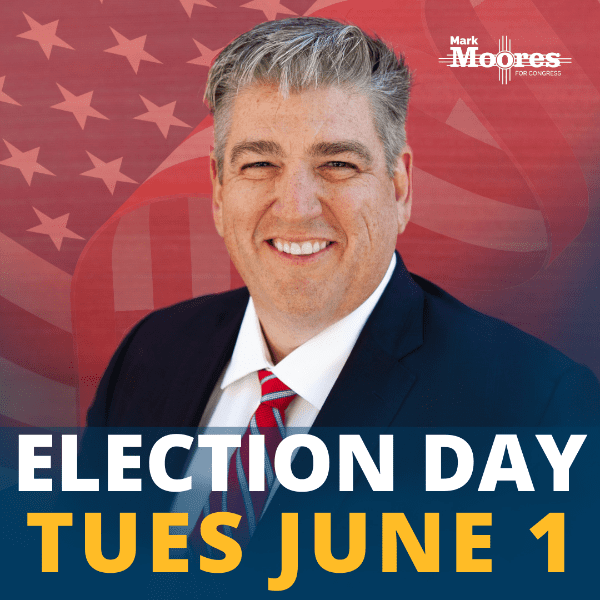 Early voting is underway until May 29. 
GET OUT AND VOTE!
CLICK HERE to find your nearest polling location.
Republicans can win this 1st Congressional seat if we get out and vote!
Contact Mark Moores:
Mark Moores: MooresforCongress@gmail.com
Website: mooresforcongress.com
Donate now: https://secure.winred.com/mark-moores-for-congress/donate-today